Although it is difficult to reduce Morocco's wealth in terms of incredible destinations to a list of top 10, a trip to this North African country would not be complete without a visit to at least one of its four imperial cities. MARRAKECH, FEZ, and MEKNAS, in particular, are filled with colorful bazaars, amazing palaces, and bustling urban squares.
Morocco is also famous for its natural beauty, from the golden beaches of coastal cities like Essaouira and Asilah to the beautiful arid landscapes of the Sahara. Here, the possibilities of adventure are endless. Sign up for a camel trek across the Sahara, climb North Africa's highest peak or head to the Dades Valley for a few nights in a traditional kasbah.
Marrakesh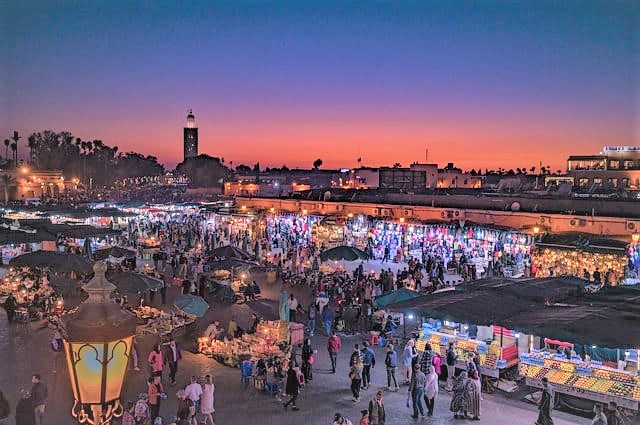 Located at the foot of the Atlas Mountains, the imperial city of Marrakech is noisy, atmospheric, and steeped in history. There is much to see and do, from tasting traditional Moroccan food at the Djemma el Fna night market to buying spices and trinkets in the bustling souks of the medina. Sites such as the Saadian tombs and the El Badi Palace give an insight into the city's rich history. For the most authentic experience in Marrakech, stay in a traditional riad in the medina.
Open next page to continue reading
Share